Commander Keen 3: Keen Must Die!
DOS game, 1990
Genre:

Year:

Developer:

Publisher:

Perspective:

Theme: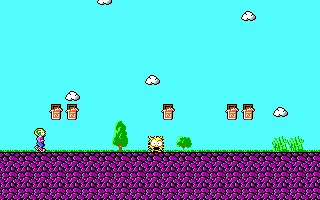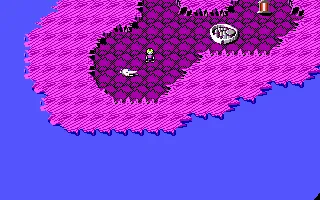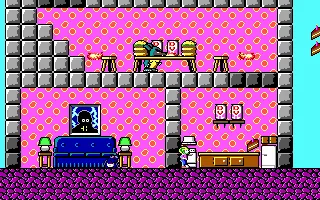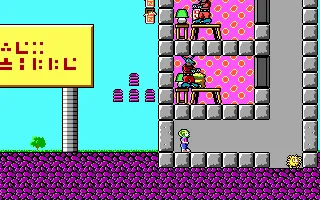 Commander Keen 3: Keen Must Die! is the third in a series of platform games. The game begins with a top-down map of the Vorticon planet. This is the level select screen, where you can walk around and choose the next level you want to enter. On each level, you have to make your way to the exit. Once you reach the exit, you're back on the overhead map.
The levels are typically full of enemy creatures (mainly various types of Vorticons) and hazards. If Keen gets shot or touched by an enemy, or falls into a pit or something hazardous, he dies, and you're booted out of the level back to the overhead map and lose one life.
Thankfully, Keen can defeat most enemies with his raygun. He also has a pogo stick which allows him to jump very high. Other items to find include keycards that open locked doors, bonus items which give score (Keen gets an extra life if he collects enough score) and the Ankh, which gives temporary invulnerability.
Game review
No review yet. We are working very hard to write one for you.
You can help us by writing some cool user review for this game.
User reviews
There are no reviews yet, be the first to review this game!