Clue: Murder at Boddy Mansion
Windows game, 1998
Genre:

Year:

Developer:

Publisher:

Perspective:

Theme: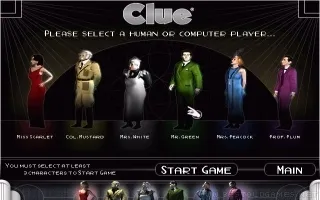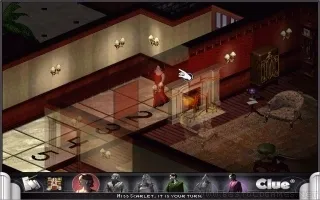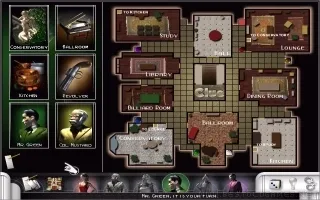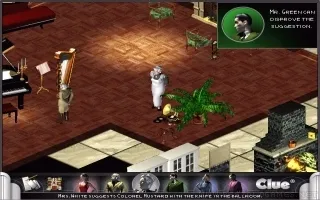 In the shadowy halls of Boddy Mansion, a mystery unravels in the 1998 Windows game, Clue: Murder at Boddy Mansion. This digital adaptation of the classic board game transports players into a world of intrigue and deduction. The game faithfully recreates the beloved formula of Clue, tasking players with solving the murder of Mr. Boddy. Players choose from the iconic characters like Miss Scarlett, Colonel Mustard, and Professor Plum, each with their own motives and secrets.
The mansion is brought to life with rich graphics and atmospheric sound design, enhancing the suspense as players navigate through rooms like the Conservatory, the Library, and the Study. The interactive environment adds depth to the investigation, allowing players to examine clues and question suspects in their quest to uncover the truth.
One of the game's highlights is the dynamic AI, which adjusts the behavior of the computer-controlled characters based on the player's actions. This element introduces a level of unpredictability and replayability, as no two games are exactly alike. Multiplayer mode adds another layer of excitement, letting players test their detective skills against friends.
Clue: Murder at Boddy Mansion is more than a simple recreation of a board game; it's an immersive detective experience. It invites players to use their logic and intuition in a race to solve the mystery before their rivals do. With its engaging gameplay and faithful adherence to the original game's spirit, it's a must-play for fans of mystery and strategy.
Game review
No review yet. We are working very hard to write one for you.
You can help us by writing some cool user review for this game.
User reviews
There are no reviews yet, be the first to review this game!