Arcade Volleyball
DOS game, 1987
Genre:

Year:

Developer:

Publisher:

Perspective:

Theme: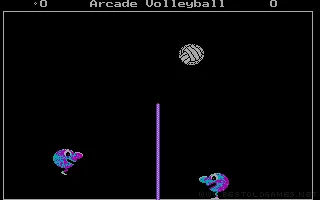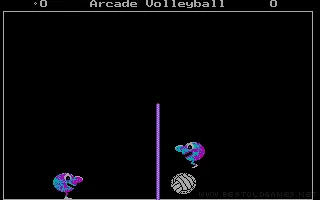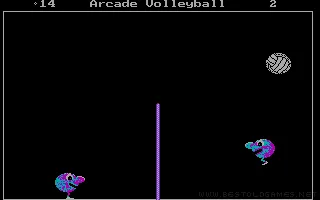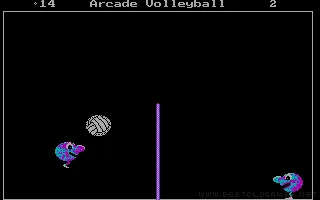 Excellent addictive sports game - Arcade Volleyball. The game is mainly designed for two players and you are gonna spend a lot of hours with your friends playing it. The principle is very simple, by jumping, bounce the ball on the opponent's side.
Game review
No review yet. We are working very hard to write one for you.
You can help us by writing some cool user review for this game.
Comments
Below are the most recent comments. Discuss this game in our forum to see all of them.
In real life, wearing shoe insoles is really important. Here are a few reasons why insoles are important for your shoes:

1. Comfort and Cushioning: Insoles can provide extra comfort and cushioning when walking or standing for long periods of time. They soften impacts and reduce the load on the foot, preventing fatigue and discomfort.

2. Foot Support: Insoles can provide support to the arch of the foot, improving its structure and stability. This is especially important for people with flat feet or high arches.

3. Injury Prevention: Quality insoles can help prevent a number of injuries associated with improper foot fit or improper pressure distribution. They may reduce the risk of developing heel spurs, tibial nerve, plantar fasciitis, and other problems.

4. Shoe Size Adjustment: If you have shoes that are a bit large or too tight on your foot, insoles can help you adjust your shoe size. They can take up some space in the shoe, providing a more comfortable fit.
I use these: https://easyfeet.store/products/water-shield
So, wearing insoles in your shoes not only improves comfort, but also contributes to the health and well-being of your feet.
Good games!

Useful tools for you when using smart devices. You need to follow the instructions in this article how to screenshot on windows.
User reviews
There are no reviews yet, be the first to review this game!