Operation Body Count
DOS game, 1994
Genre:

Year:

Developer:

Publisher:

Perspective:

Theme: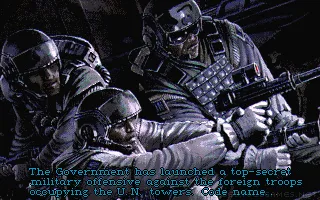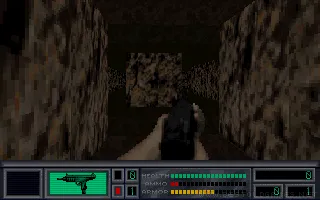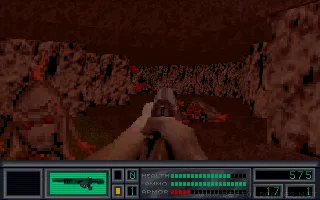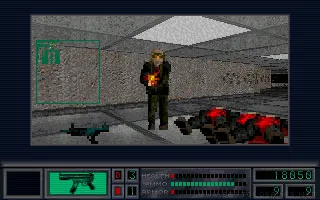 Operation Body Count, released in 1994, is often regarded as an imitation of the iconic Wolfenstein 3D, albeit with limited success. Set against the backdrop of a typical 90s first-person shooter storyline, the game features a familiar scenario where aliens have invaded Earth, and it's up to a lone soldier to save the day.
In this game, players step into the shoes of this solitary hero, whose skills are singularly focused on two key areas: locating and eliminating the alien invaders. This straightforward approach to gameplay reflects the classic FPS style of the era, focusing primarily on combat and exploration.
While Operation Body Count may not stand out for its originality in terms of storyline or game mechanics, it does offer some notable elements. One of the aspects where the game manages to distinguish itself is in its renderings of enemies and weapons. These design choices add a bit of interest to the otherwise standard game environment and provide players with a slightly different visual experience from other similar games of the time.
Despite its shortcomings in terms of innovation and storytelling, Operation Body Count still offers the quintessential FPS experience of the 90s. Players looking for a straightforward, action-packed shooter, reminiscent of the early days of the genre, might find enjoyment in the simplicity and familiarity that Operation Body Count provides. The game's focus on traditional FPS mechanics and its interesting enemy and weapon designs make it a curious relic of the era for fans of classic shooters.
Game review
No review yet. We are working very hard to write one for you.
You can help us by writing some cool user review for this game.
User reviews
There are no reviews yet, be the first to review this game!