Maniac Mansion: Day of the Tentacle
DOS game, 1993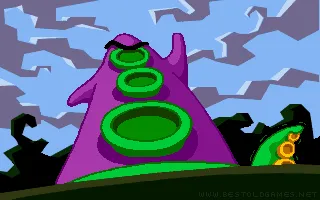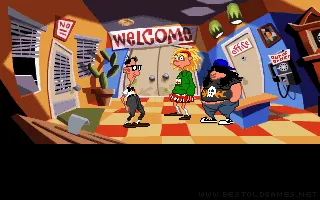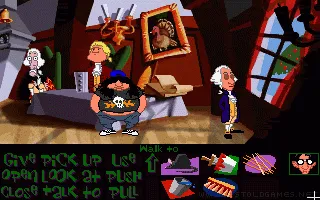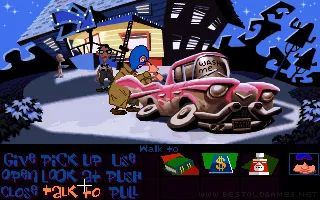 The sequel to Maniac Mansion takes place five years after the events of the first part. An old acquaintance - Purple Tentacle (Purple Tentacle) - despite the warning of his friend Green Tentacle, drinks toxic slush, which flows out of the laboratory of Dr. Fred Edison, after which he mutates and grows his hands. Purple acknowledges this with gratitude, specifically saying, "It makes me feel GREAT! Smarter! More aggressive! I feel like I could ... like I could ... TAKE ON THE WORLD !!!". Green is worried about him, so he sends a letter to his friend, the physicist Bernard (one of the playable characters in the first part), asking for help and mentioning that Dr. Fred wants to kill them both. Bernard doesn't hesitate, takes his two partners with him - rocker Hoagie and a mad medical student Laverne - and sets off for the Edison family's house. Here he frees both Tentacles without much difficulty, which Purple uses and leaves to begin his plan to rule the world. After a while, Dr. Fred, scolds Bernard, and as punishment, along with Laverne and Hoagie, puts him in a time machine called Chron-O-John and sends them back in time so that in the past they can shut down the machine that produces the toxic waste Purple has loaded to fix everything. .
Game review
No review yet. We are working very hard to write one for you.
You can help us by writing some cool user review for this game.
User reviews
There are no reviews yet, be the first to review this game!