Eye of the Beholder 3: Assault on Myth Drannor
DOS game, 1993
Genre:

Year:

Developer:

Publisher:

Perspective:

Theme: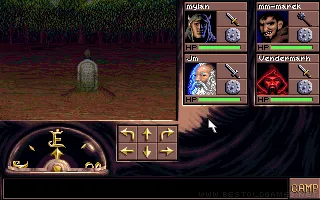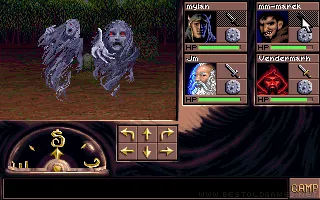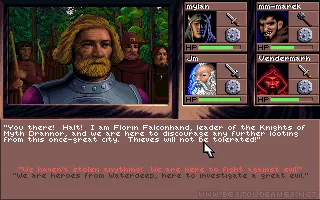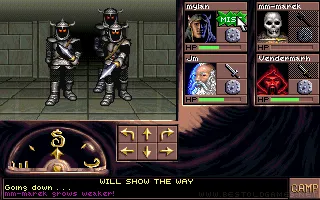 Eye of the Beholder 3 is a continuation of excellent dungeon series Eye of the Beholder. You control four adventurers which you can build to your liking. The great advantage of this game over the other RPG games of its time is that you can import your heros from previous game and continue the adventure from the already created characters that you liked. The game is essentially no different from the first two parts, it is a very nice ending of the game trilogy Eye of the Beholder. Gameplay, fights are almost the same, the only small improvement is that you can send your entire group to attack at once. The game can be seen also some new monsters and along the way you can find equipment that did not occur in previous volumes.
Game review
No review yet. We are working very hard to write one for you.
You can help us by writing some cool user review for this game.
Comments
Below are the most recent comments. Discuss this game in our forum to see all of them.
Hi, I was unable to get the game to run in browser, and I tried downloading it for dosbox and found the exact same error was happening.
perhaps Im using the wrong command???
the file Im calling to execute is called aesop.exe but it doesnt run the game. is there something else I should be typing? it looks like the same file is being called unsuccessfully in the browser launch method
User reviews
There are no reviews yet, be the first to review this game!