Blood Omen: Legacy of Kain
Windows game, 1996
Genre:

Year:

Developer:

Publisher:

Perspective:

Theme: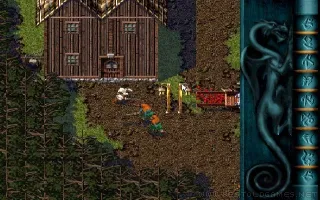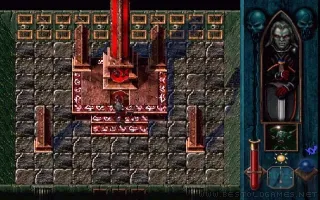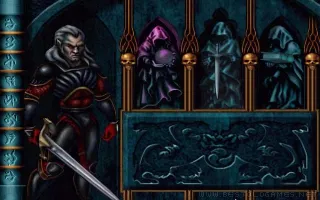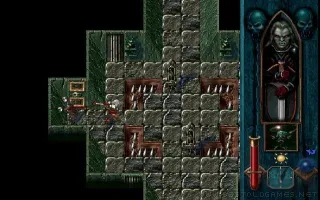 If you can't stand sight of blood and the idea that you won't play on the good side is frighting, the game Blood Omen may not be for you. On the other side, if you consider fun to hide from light, fear of water, garlic and sharp stakes, you like the night and innocent people, then Blood Omen: Legacy of Kain is a perfect game for you. Blood Omen is the saga of knight Kain. When Kain has been murdered he gets to hell, where he meets Necromancer and he gives Kain a "fair" offer - either go to hell, or has one other option - to become a vampire. This brings its own advantages, but also disadvantages. However, since the hitch up for revenge is stronger, Kain wants to find his killers, so he opts for immortality and sharp teeth. And here begins the game itself. Wakeing up in your crypt, you search the surroundings, you can find basic spells and set off on a journey for revenge. Gradually, you will naturally find out that it's not going to be as easy as you imagine and Necromancer has other plans with you, rather than your revenge. The whole story is very complicated, but the game is excellent in telling it. However, during the game you have to throw all morality away, because you're not som good guy here, you are going to massacre everything that comes to your way, regardless of innocence of each character. But even this aspect makes this game so different from the others and it is a great mix of action and RPG games.
Game review
No review yet. We are working very hard to write one for you.
You can help us by writing some cool user review for this game.
User reviews
There are no reviews yet, be the first to review this game!