Yu-Gi-Oh!: Power of Chaos - Kaiba the Revenge
Windows hra, 2004
Žáner:

Rok:

Výrobca:

Distribútor:

Perspektíva:

Téma: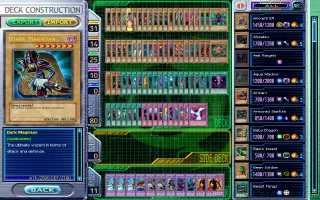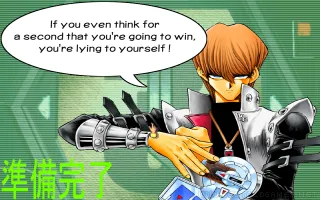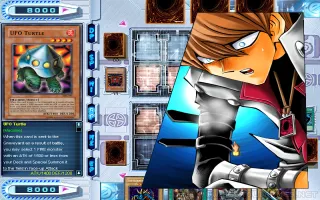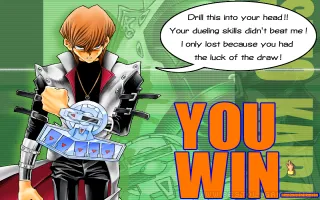 Nová hra kráča v stopách svojho predchodcu s názvom Power of Chaos: Yugi the Destiny a dá sa hrať ako samostatne, tak aj ako pokračovanie predchádzajúceho dielu. V hre Power of Chaos: Kaiba the Revenge môžete nazbierať viac ako 300 kariet a snažiť sa ich čo najúčinnejšie skombinovať tak, aby ste porazili svojho protivníka.
Hráči sa v tomto dobrodružstve stretnú s Kaibou (počítačom). V boji musia striedavo používať rôzne kombinácie kariet na vyvolanie netvorov, pascí a kúziel, s pomocou ktorých sa musí snažiť zničiť protivníka. Každá karta je krásne ilustrovaná a zároveň obsahuje informácie o svojich relatívnych výhodách a nevýhodách. Prehľadné rozhranie potom umožňuje ľahko kombinovať netvory, kúzla a pasce a hráč sa tak môže lepšie sústrediť na taktiku.

Power of Chaos: Kaiba the Revenge využíva úplne prepracovaný design. Situovaná je do Kaibovej spoločnosti, ktorú možno poznáte priamo z populárneho televízneho seriálu Yu-Gi-Oh!. Hráči, ktorí vlastnia predchádzajúci diel, čoskoro zistia, že karty, s ktorými vyhrali pôvodnú hru, budú k dispozícii aj v hre novej. Inštalácia Power of Chaos: KAIBA THE REVENGE tiež znateľne vylepší počítačovú inteligenciu pôvodného dielu. Pokiaľ teda oba tituly skombinujete, dosiahne počet kariet v Power of Chaos: Kaiba the Revenge až 450.
Jednoduché a prehľadné ovládanie, nepreberné možnosti nastavenia jednotlivých kartových sád a experimenty s novými kombináciami robí z hry Power of Chaos: KAIBA THE REVENGE naozaj vítaný návrat fenoménu Yu-Gi-Oh! na PC. Hra navyše obsahuje tri limitované oficiálne karty.
Recenzia hry
Nie je tu zatiaľ žiadna recenzia! Pracujeme veľmi tvrdo na tom, aby sme pridali recenzie ku každej hre. Môžete nám pomôcť pridaním užívateľskej recenzie k tejto hre.
Používateľské recenzie
Nie sú tu zatiaľ žiadne recenzie, buď prvý, kto pridá recenziu na túto hru!
Prosím, zaregistrujte sa alebo sa prihláste na pridanie recenzie!
Extra
Žiadne extra informácie. Zatiaľ!