Harry Potter and the Sorcerer's Stone
Windows hra, 2001
Žánr:

Rok:

Výrobce:

Distributor:

Perspektíva:

Téma: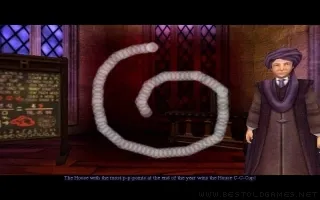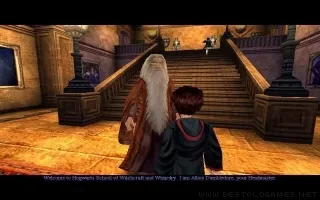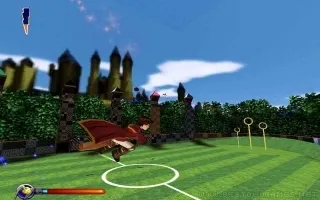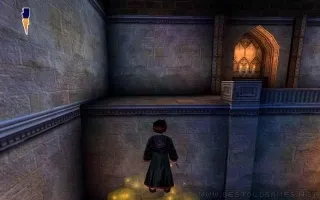 Harry je jednoduchý kluk, jejíž sirotek rodiče zabili a jeho položili před dveře jeho nových rodičů. Postupně jako kluk roste zjišťuje, že není obyčejný a že má nějaké zvláštní schopnosti. Neví proč, ani jak, ale zapne mu když přichází pozvánka do Hogwardovy školy kouzelníků. Rozhodne se přijmout a odcestovat do školy. Tehdy se dostáváte do hry vy a necháte se vést pro vás zatím neznámým světem kouzel.
Jakmile se dostanete do školy získáváte si přátele a nepřátele a zjišťujete že škola je rozdělena na dvě části dobrých a špatných. Vy se dostáváte mezi ty dobré a postupně si u nich svojí šikovností získáváte respekt a obdiv. Procházíte hodinami kouzlení, od jednoduchého posouvání předmětů, přes odemykání zámků kouzly, levitování, zmenšování věcí, oživování věcí až po létání na koštěti. Každá hodina má v sobě rozsáhlé bludiště místností, ve kterých musíte kouzlo používat, hledat magické hvězdy a magické karty a přitom sbírat nějaké krystaly. Co se týče překážek, většinou jsou to kombinace šikovnosti a logiky, kde musíte něco promačkat a pak přeskákat, přičemž si musíte dávat pozor na nepřátelské duchy, gigantické obry nebo nebezpečné rostliny. Tedy abych to někam zařadil celé je to taková arkádovitá akce, podbarvená příběhem, humorem, kouzly a nebezpečím.
Recenze hry
Není zde zatím žádná recenze! Pracujeme velmi tvrdě na tom, abychom přidali recenze ke každé hře. Můžete nám pomoci přidáním uživatelské recenze k této hře.
Uživatelské recenze
Nejsou zde zatím žádné recenze, buď první, kdo přidá recenzi na tuto hru!
Prosím, zaregistrujte se nebo se přihlašte na přidání recenze!
Extra
Žádné extra informace. Zatím!