Advanced Civilization
DOS hra, 1995
Žánr:

Rok:

Výrobce:

Distributor:

Perspektíva:

Téma: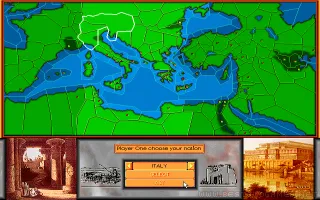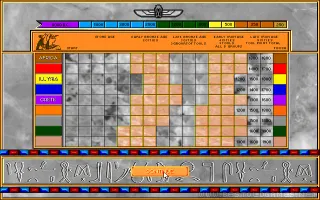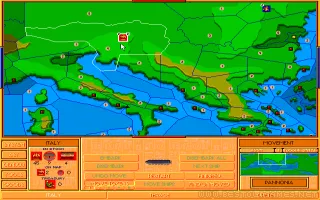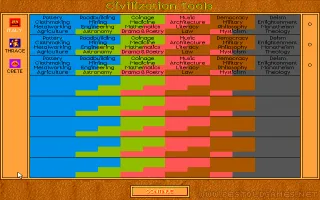 Aby nedošlo k nějakému omylu, hned na začátku musíme uvést jednu důležitou věc: tato hra vůbec nesouvisí se známou klasickou Civilizací a nejedná se o její vylepšené pokračování. Kdo čeká co vylepšenou verzi, bude hořce zklamán. Advanced Civilization je totiž počítačová verze klasické stolní hry, která existovala dlouho předtím, než Sid Meier stvořil počítačovou legendu. Podstata hry je celkem podobná: začínáte s několika základními kmeny, osídlují nové země, zakládáte města, obchodujete se zbožím, abyste mohli vydělat více financí a bojujete se sousedními kmeny o jednotlivé území. Zde se však podobnost končí a herní systém se liší od klasické Civilizace. Jelikož je to předělávka stolní hry, na hře je vidět, že se autoři snažili o opravdu věrnou kopii, což je pro počítačové hráče spíše nevýhoda. Grafika hry je tak velmi primitivní, autoři vsadili na strategii, statistiky, herní systém, avšak ostatní prvky nepřizpůsobili pro hraní na počítači. Rozsah hry je také výrazně menší. Zatímco v klasické civilizaci dobýváte celý svět, zde se zabýváte jen územími na blízkém východě a to jen v období od 8000 před naším letopočtem po rok 250 př.nl, takže ve hře se setkáte jen se starobylou civilizací. Hru doporučuji zejména pro fanoušky stolní hry.
Recenze hry
Není zde zatím žádná recenze! Pracujeme velmi tvrdě na tom, abychom přidali recenze ke každé hře. Můžete nám pomoci přidáním uživatelské recenze k této hře.
Uživatelské recenze
Nejsou zde zatím žádné recenze, buď první, kdo přidá recenzi na tuto hru!
Prosím, zaregistrujte se nebo se přihlašte na přidání recenze!
Extra
Žádné extra informace. Zatím!